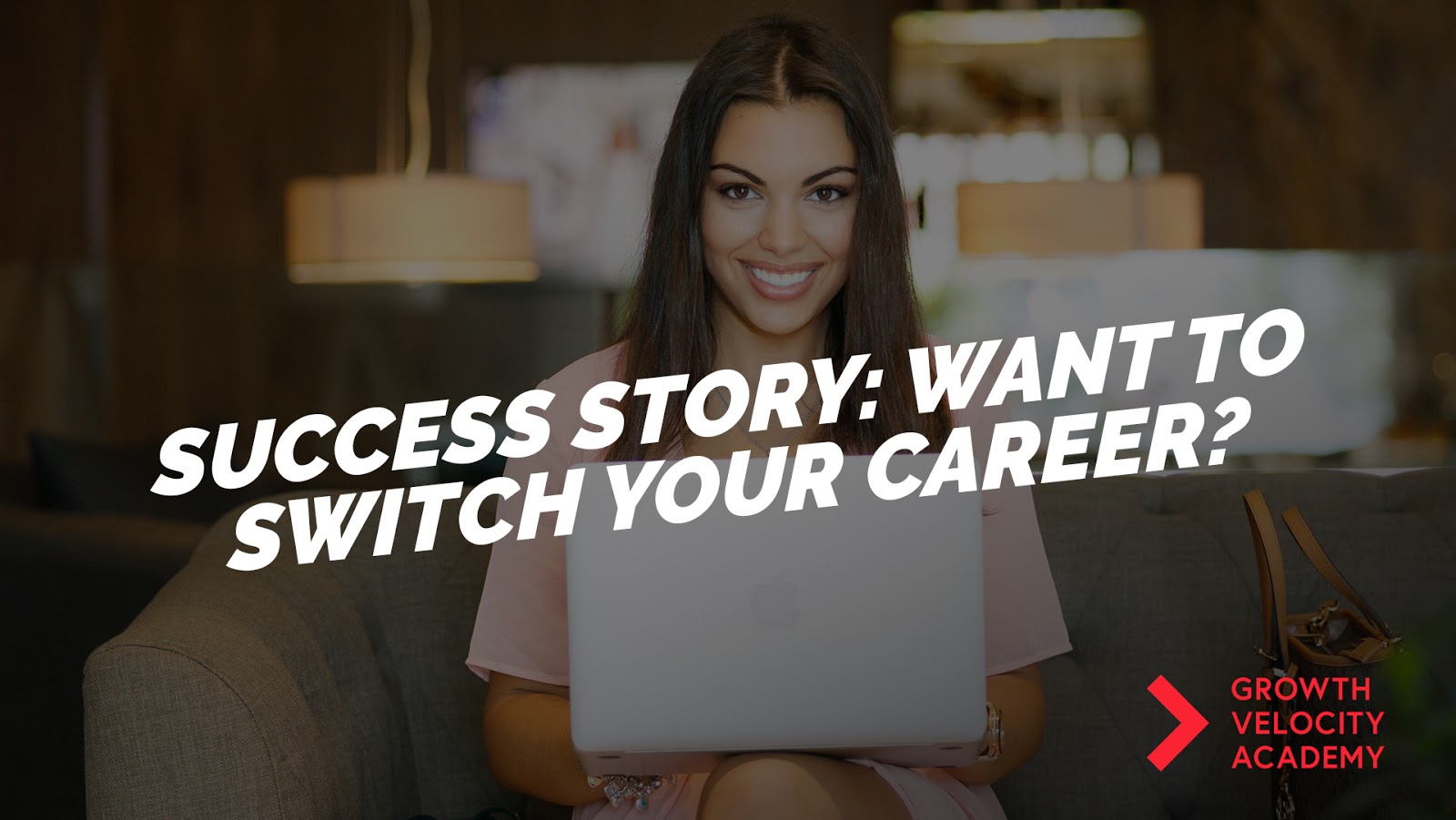 Manal is a content writer and she wanted to learn more about digital marketing to future proof her career just in case she wanted to switch jobs later on in life. Here's her story:
She wanted to broaden her knowledge as a copywriter. After all, digital marketing and her current job have a lot in common.
Most people fear that switching careers can be challenging. But Manal soon learned that it may not have to be.
Who: Manal
Joined: May 25th
Problem To Solve:
How to set up Google and Facebook ads was the part of digital marketing that Manal didn't know about. She needed to learn it if she wanted to round out her skills and continue improving.
That was something Velocity Academy's course could easily solve.
How She Overcame it:
Other than teaching her about digital marketing concepts, Growth Velocity expanded her knowledge of keywords. It was also her favourite part, as these aspects of digital marketing are essential for a content writer.
Did it work?
Yes! Manal was able to set up her first ads after the course.
It was challenging for her to get out of her comfort zone. But when she finally did it, she knew that it was worth it.
According to Manal, the course covers topics that are highly useful for any business owner. In the digital world of today, you've got to know digital marketing. It's also helpful for those who wish to pick up new skills or make a career switch.
In uncertain times like these, you can only benefit from having such versatile skills. Whether you have your own business or already working as a digital marketer, the GVA Digital Marketing Bootcamp can really broaden your knowledge. Most importantly, it shows you exactly how to implement what you've learned.
Speak soon,
Howard
P.S. Whenever you are ready, here are 3 ways we can help you become a Digital Marketer:
1. Join Our FREE Online Community
Join hundreds of Digital Marketers and Entrepreneurs all around the world and share the latest tools and tactics in our 'Growth Marketers' Facebook group - completely free... Join Now
2. Join our next Digital Marketing Bootcamp
Launch your business or your career by joining our next Virtual Digital Marketing Bootcamp, kicking off in a few weeks... Apply Now
3. Access Our Free Masterclass
Watch our 17-minute Crash Course on the latest marketing tools, growth hacking tools & how to succeed as a digital marketer, using the Growth Velocity Method™... Watch Now