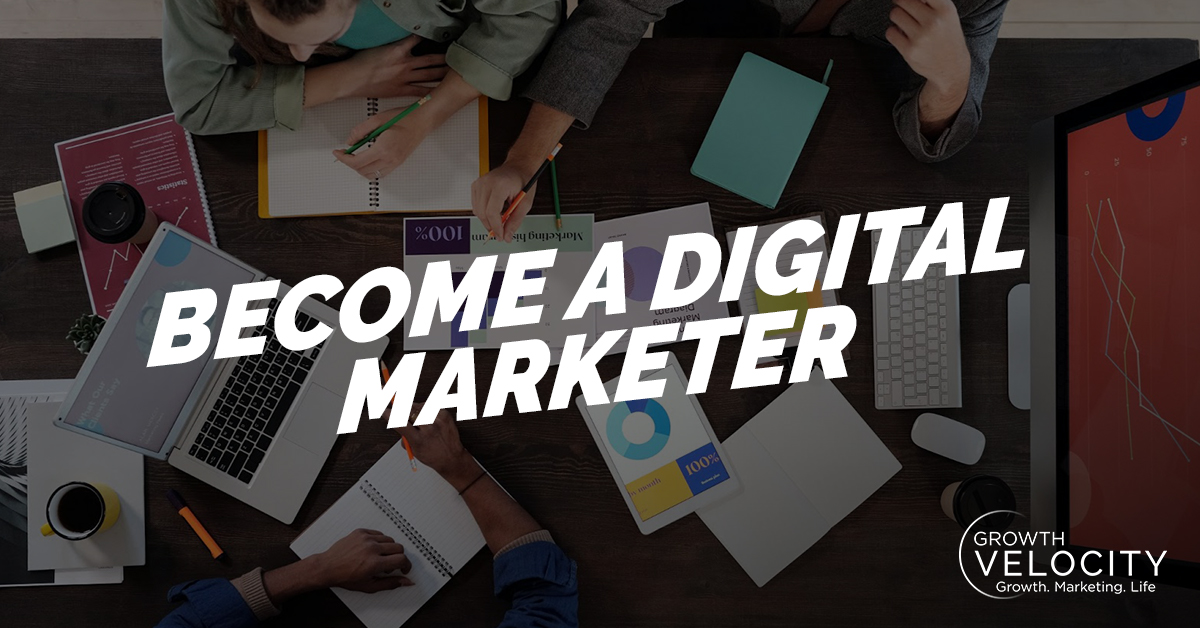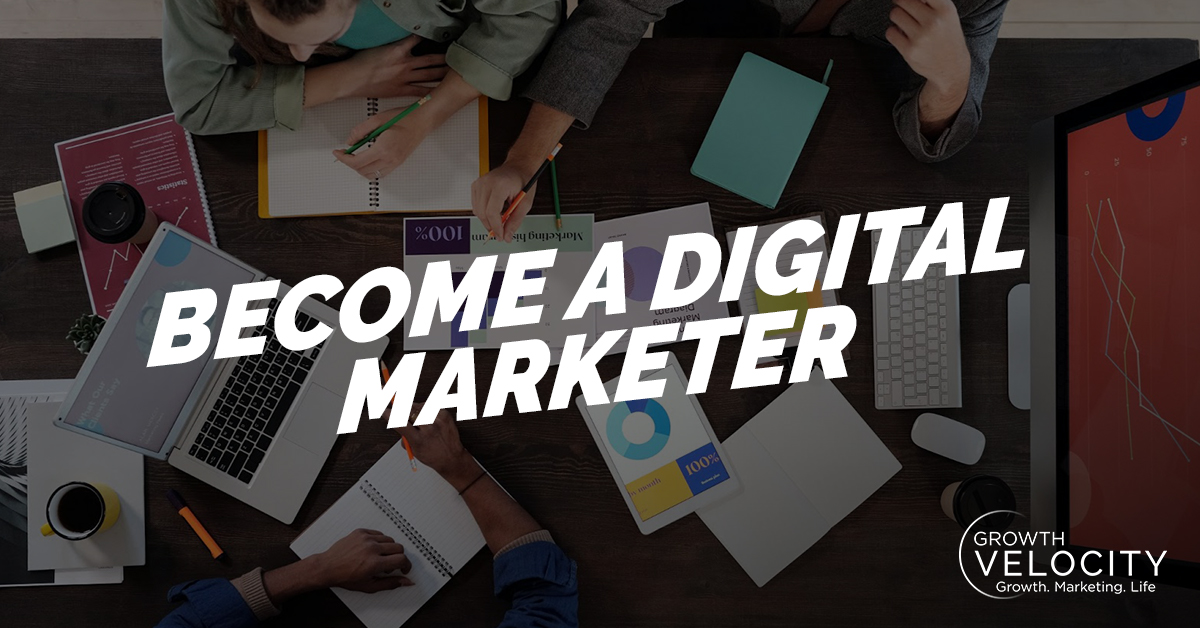 GROWTH VELOCITY PODCAST EPISODE #003
How to Start a Career in Digital Marketing? 🧐
I did not know anything about Digital Marketing when I got started, went through a lot of trial and error.
So I want to share with you exactly what I did to become successful as a digital marketer to help you achieve your goals. I teach my students at the Growth Velocity Academy exactly the same things to help them become world-class, digital marketers.
There is no secret, but a lot of hard work. 
You got to learn the skills, the tools and you need the experience.
In this episode, I will talk about the details of each one of these steps to fast-track your success in your career as a Digital Marketer.
I hope you find it useful.
You'll Learn
How do you learn digital marketing?

Which digital marketing skills do you need to learn?

How do you get a job in digital marketing?
What's Coming Next?
Learn about the next episode here
SUBSCRIBE TO THE GROWTH VELOCITY SHOW:
RESOURCES:
P.S. Whenever you are ready, here are 3 ways we can help you become a Digital Marketer: