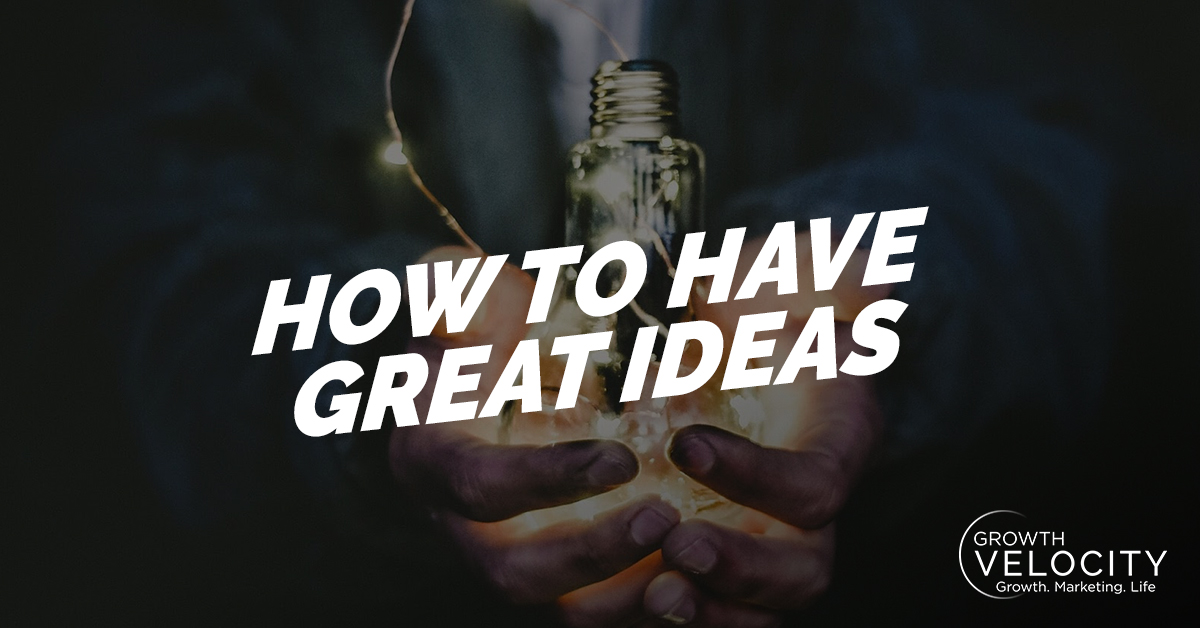 GROWTH VELOCITY PODCAST EPISODE #007
How to Have Great Ideas 
Entrepreneurs come up to me all the time, and ask: "Hey, I'm thinking of launching this business. What do you think about this idea? Is it good enough?" Or marketers launching a campaign ask: "Is this idea good enough?"
I totally get it. I've been in that position before. I remember when I was thinking about launching a business a few years ago. I had two ideas, and had to ask myself which one was the best idea to go with.
In this episode I talk about the fool proof way to have great ideas based on three key rules.
You'll Learn:
The importance of launching your brand early

Why you should not be afraid to launch ASAP

How to come up with a great idea
SUBSCRIBE TO THE GROWTH VELOCITY SHOW:
RESOURCES:
P.S. Whenever you are ready, here are 3 ways we can help you become a Digital Marketer: