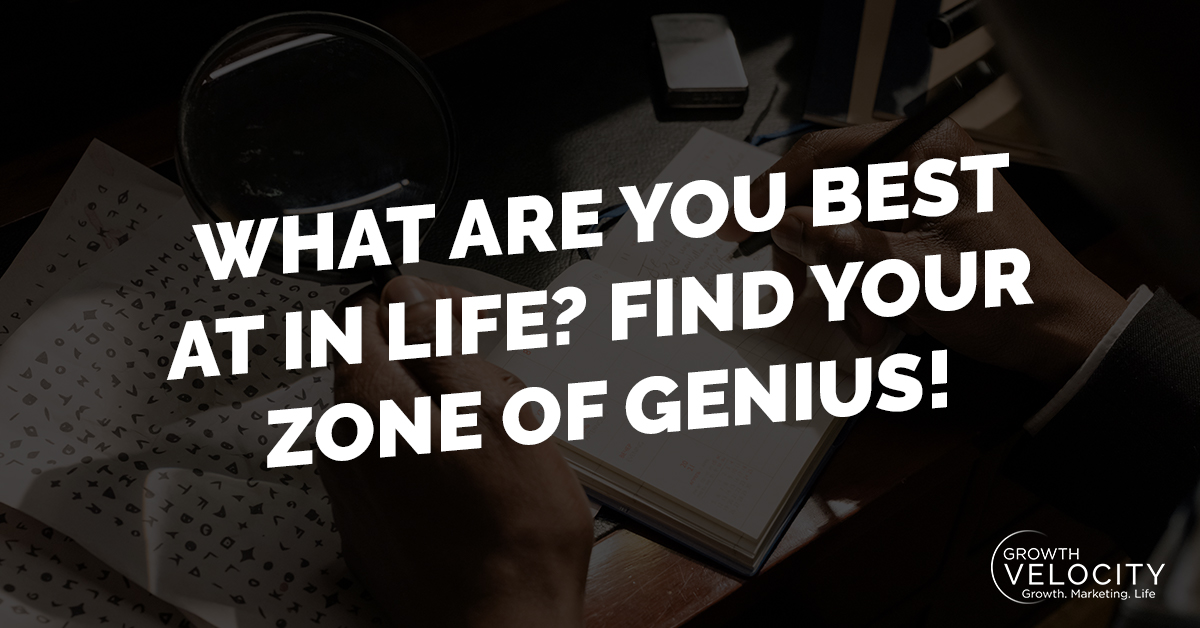 GROWTH VELOCITY PODCAST EPISODE #008
It's really tricky to find out what you are best at in the world, because no one can tell you.

There's a very common saying "you can't read the label from inside the bottle" - sometimes when you are really close to things, it can be hard for you to have an accurate perspective on knowing what you are truly great at in this world. These are things you often take for granted or you feel are just 'natural'.

I'm a big believer that if you can play to your strengths, you will be able to go further, faster and have a competitive edge in your field.
In this episode I discuss how you can identify and maximize your skills and talents to help you find what you are best at in life.
You'll Learn:
How you might be making a mistake with your thinking process

A quote by Scott Adams & an example from Richard Branson that will give you a fresh perspective on identifying what you are best at

How to find your zone of genius
SUBSCRIBE TO THE GROWTH VELOCITY SHOW:

RESOURCES:
P.S. Whenever you are ready, here are 3 ways we can help you become a Digital Marketer: