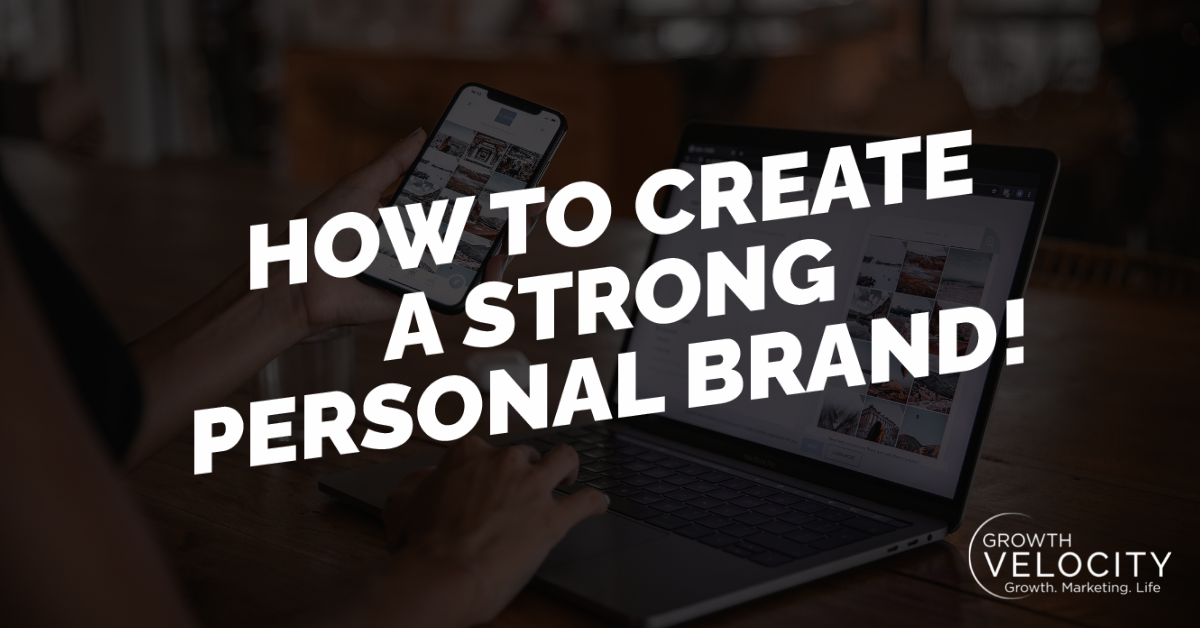 GROWTH VELOCITY PODCAST EPISODE #014
How do you create a Strong Personal Brand?
My favourite definition of a brand is a "desired perception" and - whether you like it or not - you are the brand.
Since the uprise of Social Media, everyone is googling each other. Whether it be a recruiter wanting to find out more about you before a job interview or someone 'Facebook Stalking' their future date before meeting up.  
So how do you want to be perceived by others?
In this episode, I want to talk about the power of personal branding along with my 3 top tips to build a strong personal brand.
Tip1:  Know your strengths
Tip 2: Make the first impression
Tip 3: Relevant content
Why not give it a listen and learn how you can make a World Class First Impression... 😎
SUBSCRIBE TO THE GROWTH VELOCITY SHOW:

RESOURCES:
Three ways we can help you become a Digital Marketer: