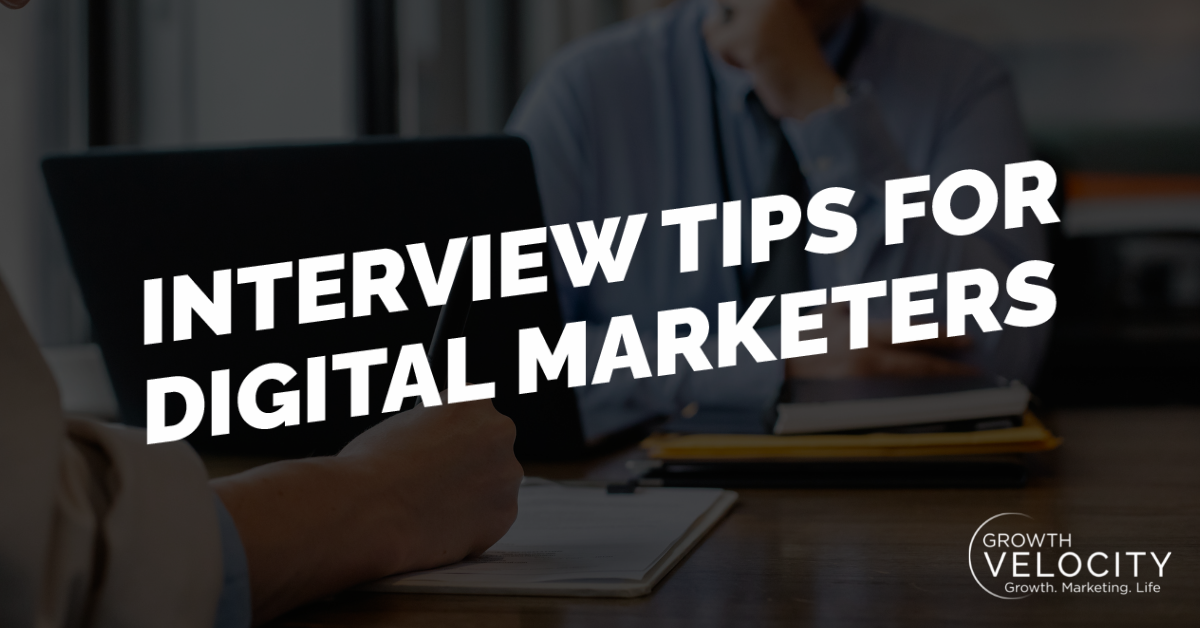 GROWTH VELOCITY PODCAST EPISODE #015
How to Land Your DREAM Marketing Job!
In any industry, you may have all the skills and experience in the world but if you mess up the interview, it's game over.
Interview preparation is essential, from your research to your voice level, there are basic things you need to be aware of. But how do you go the extra mile to ensure you stand out?
In this episode, I will discuss with you what kind of questions you should ask and exactly how to prepare for your Digital Marketing interview so you can nail it and land your dream job! 😎
Tip #1: Make a world class second impression
Tip #2: Do your research
Tip #3: Ask questions
Want to hear more? Why not give the below episode a listen!
SUBSCRIBE TO THE GROWTH VELOCITY SHOW:

RESOURCES:
Three ways we can help you become a Digital Marketer: