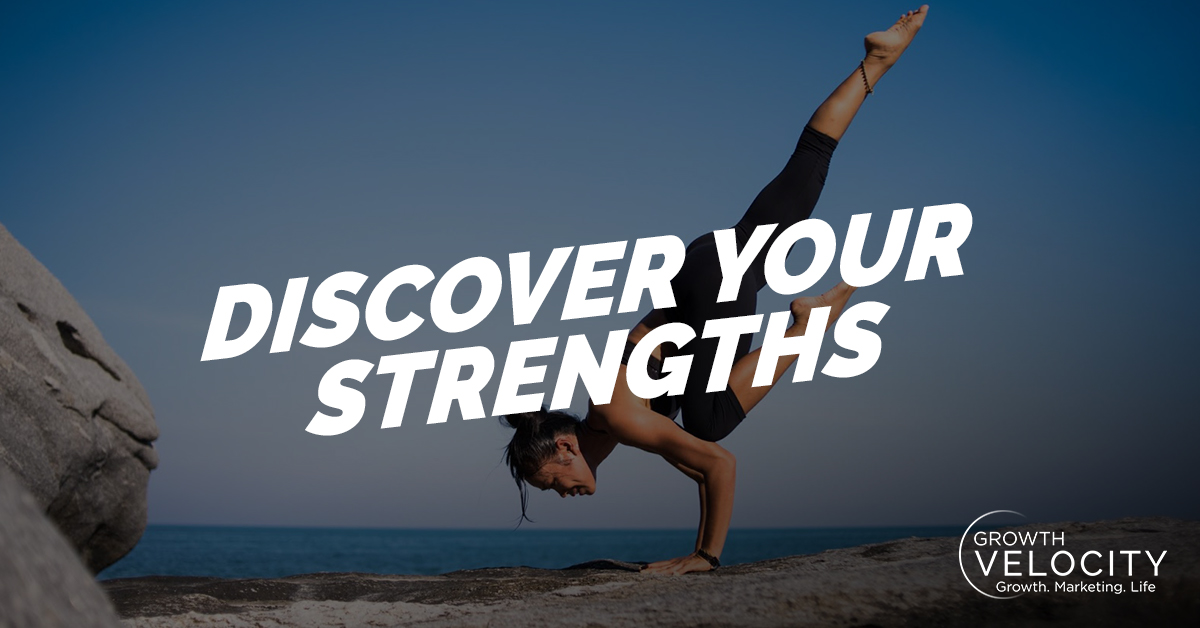 GROWTH VELOCITY PODCAST EPISODE #006
How to Discover Your Strengths? 
How to discover your strengths as a marketer, as an entrepreneur, as a business person in your career, such an important thing!
One of the things we help people with is to fulfill their ambition to become an entrepreneur or become a marketer, launch a business, get customers, launch their career. And one of the common questions we get is "What am I best at in my career?" That's such an important question. And it's a big question. So I just want to unpack part of that today. 
When you're thinking about your personal brand, it's important to know what your strengths are, what your passions are, and then what there's a need in the market for. 
That kind of zone in the middle is an area that you can really excel in. 
So I want to talk a little bit about that topic, what are your strengths, how to discover what your strengths are. Because guess what, it makes sense that if you can focus on an area that you're naturally good at, then you're going to be able to go further faster.
It's a little bit like this: I'm not a great swimmer. But even if I wanted to become a professional swimmer, the reality is, for me to be a world-class swimmer, I probably need to be like six foot five, and I'm not,  I'm six foot. So the chances of me being able to be a world-class swimmer are small. 
However, there are things that I am naturally stronger, and people can look at me and go, Wow, Howard's really good. 
Whether you believe that or not, you have some natural strengths that other people do not have. 
Okay, so in this episode, I want to talk about three top tips on how to discover those strengths.
I hope you find it useful.
You'll Learn
What are the top 3 ways to discover your strengths?

What do I think about the personality tests?

Why people around you is a great source while trying to discover your strengths?
SUBSCRIBE TO THE GROWTH VELOCITY SHOW:
RESOURCES:
P.S. Whenever you are ready, here are 3 ways we can help you become a Digital Marketer:
Follow us on Instagram (@growthvelocityacademy) for daily marketing tips, updates and announcements.
Create the perfect Growth Hacking Strategy by grabbing a free copy of our Marketing Plan Template here
Book in for a Complimentary 1:1 Business Mentor Session here with one of our Marketing Strategists.