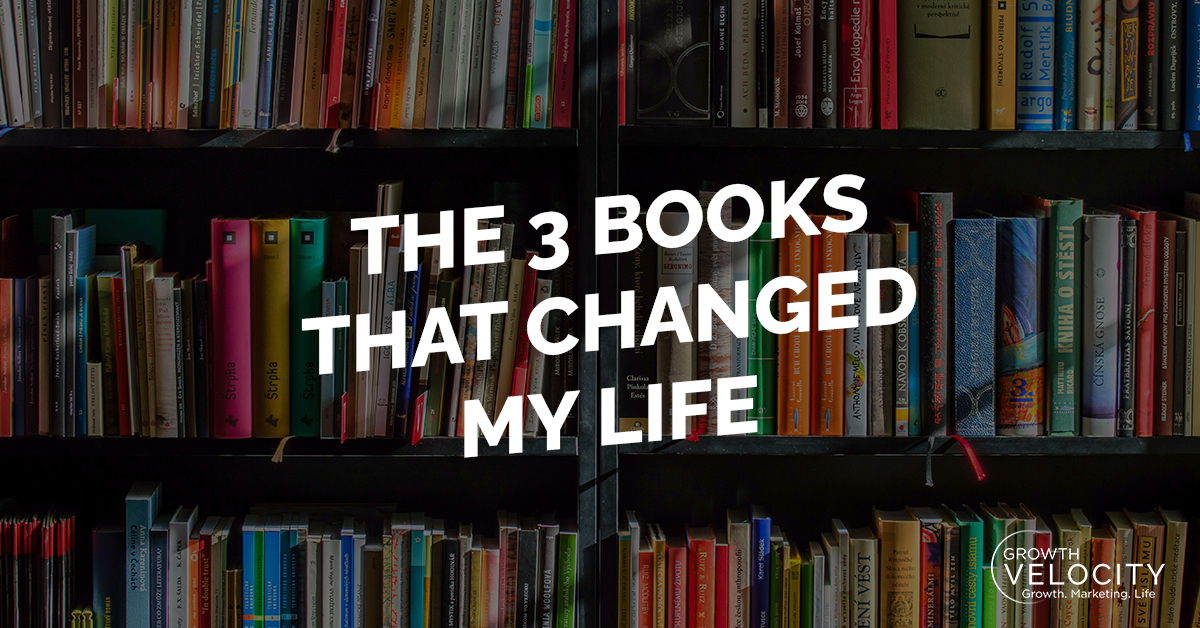 GROWTH VELOCITY PODCAST EPISODE 031
The 3 Books That Changed my Life Forever! 📚
Did you know there are over 1 million books published each year, yet most of us only read 2-3 per year! Why? We all know that we should be reading more books to improve ourselves but, with our busy day jobs and personal lives, it's hard to find time for it.
Today's episode is here to help you by finding the best LIFE CHANGING book recommendations out there. These are the kind of books that will help you get out of a rut and drive you back on the road to success! Why not make these 3 books your reading material for the year? 🤓
The 3 books every entrepreneur should read: 
Want to hear more? Listen now 👇
SUBSCRIBE TO THE GROWTH VELOCITY SHOW:
 For more episodes and to learn more about the Growth Velocity Show visit  www. growthvelocity.academy/podcast
P.S. Whenever you are ready, here are 3 ways we can help you become a Digital Marketer:
Follow us on Instagram (@growthvelocityacademy) for daily marketing tips, updates and announcements.
Create the perfect Growth Hacking Strategy by grabbing a free copy of our Marketing Plan Template here
Book in for a Complimentary 1:1 Business Mentor Session here with one of our Marketing Strategists.
Need some help? Email us [email protected] and we'll get you sorted!