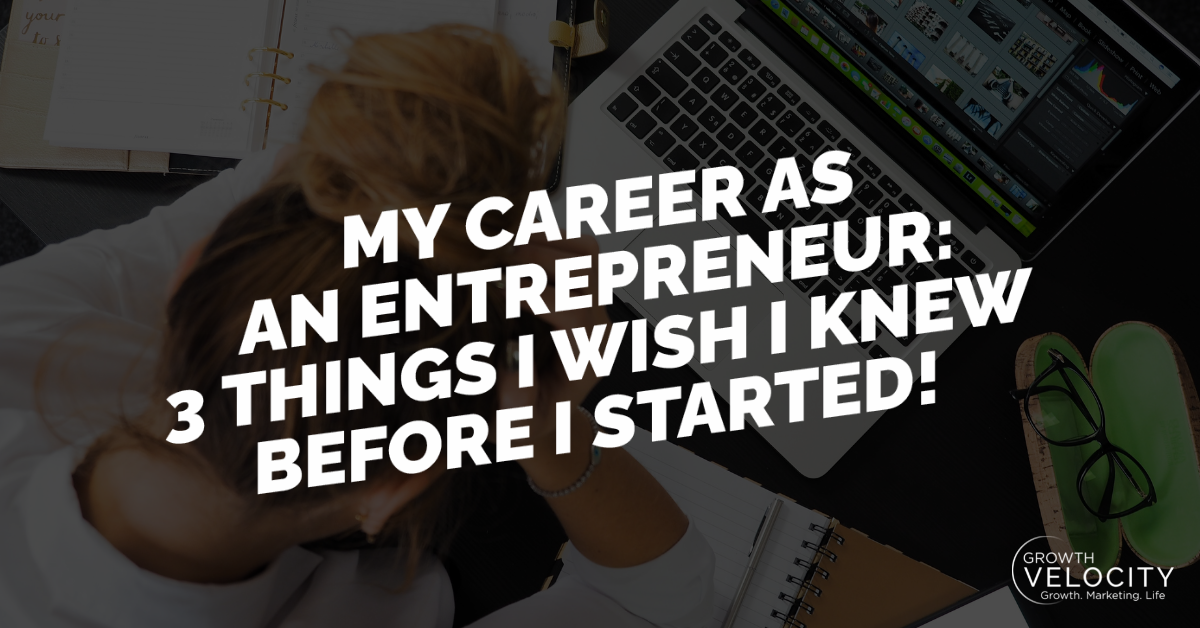 GROWTH VELOCITY PODCAST EPISODE #018
What The Heck Is "Entrepreneurship?" Compelling Tips From A Person Who's Been There 👨‍💻  
As an entrepreneur, you are always looking for the next big thing. You want to be ahead of the curve and stay one step ahead of your competition.
The problem is that it's hard to know what will work in today's rapidly changing world. It can feel like a crapshoot sometimes trying to find the right solution that will help you succeed as an entrepreneur.
That's why I put together this free podcast with three things I wish I knew before starting my first business. These tips helped me grow my product from zero to a multi-million business, so they could be helpful for anyone who wants to start their own company or improve their existing product or service line.
Here are 3 top tips that will help you succeed:
Tip #1 pick something you care about
Tip #2 just start - don't wait to be perfect
Tip #3 Always be selling
Want to hear more? Why not give the below episode a listen! 👇
SUBSCRIBE TO THE GROWTH VELOCITY SHOW:

RESOURCES:
P.S. Whenever you are ready, here are 3 ways we can help you become a Digital Marketer:
Follow us on Instagram (@growthvelocityacademy) for daily marketing tips, updates and announcements.
Create the perfect Growth Hacking Strategy by grabbing a free copy of our Marketing Plan Template here
Book in for a Complimentary 1:1 Business Mentor Session here with one of our Marketing Strategists.