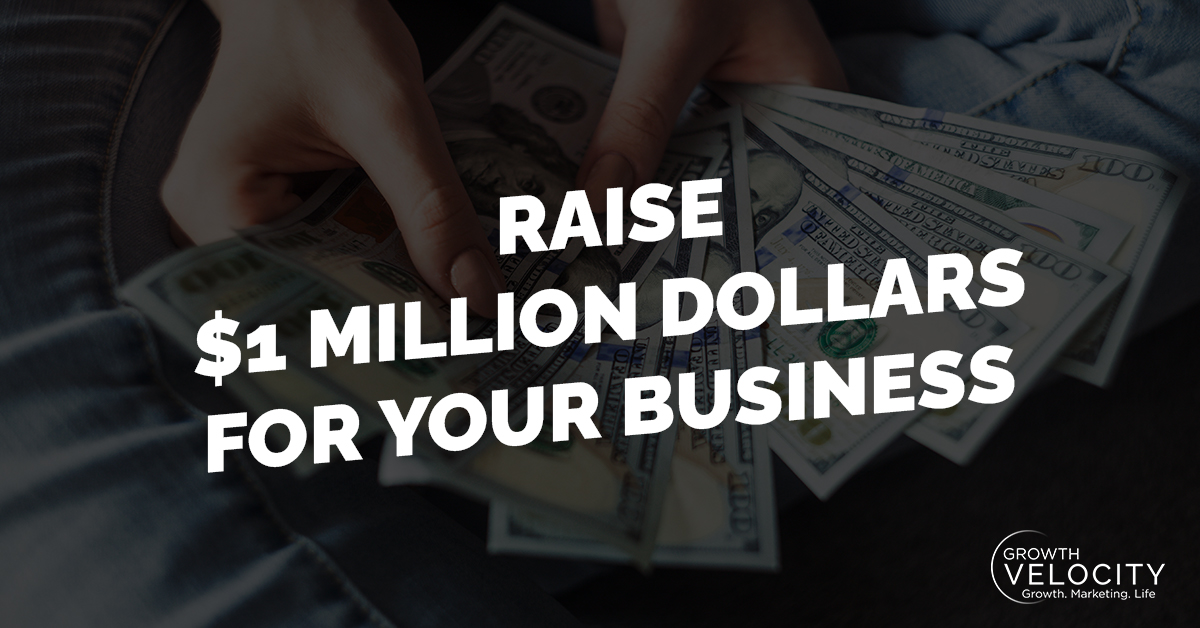 GROWTH VELOCITY PODCAST EPISODE 027
How do you Raise $1 Million Dollars For Your Business? 💰
There has never been a better time to raise investment for your startup, so much money is going into SaaS and technology. All you need is a good idea and you can raise millions! 
In this video, I want to discuss with you how I was able to raise millions for my startup business, along with my 3 top tips on how you can too.

The 3 things you will learn: 
Consider yourself the prize

Start early

Don't ask for money
Want to hear more? Listen now 👇
SUBSCRIBE TO THE GROWTH VELOCITY SHOW:
 For more episodes and to learn more about the Growth Velocity Show visit  www. growthvelocity.academy/podcast
P.S. Whenever you are ready, here are 3 ways we can help you become a Digital Marketer:
Grab a Free Copy of my Book 'The Growth Toolkit' It's the top free Marketing Tools I use every day: Simply follow us on Instagram (@growthvelocityacademy) and DM me the word TOOLKIT & I'll send you a free copy
Join our next Free LIVE training here where I'll be teaching you how to explode your marketing, content & sales.
Book in for a Complimentary 1:1 Gameplan call here with one of our Marketing Coaches. 
Need some help? Email us [email protected] and we'll get you sorted!