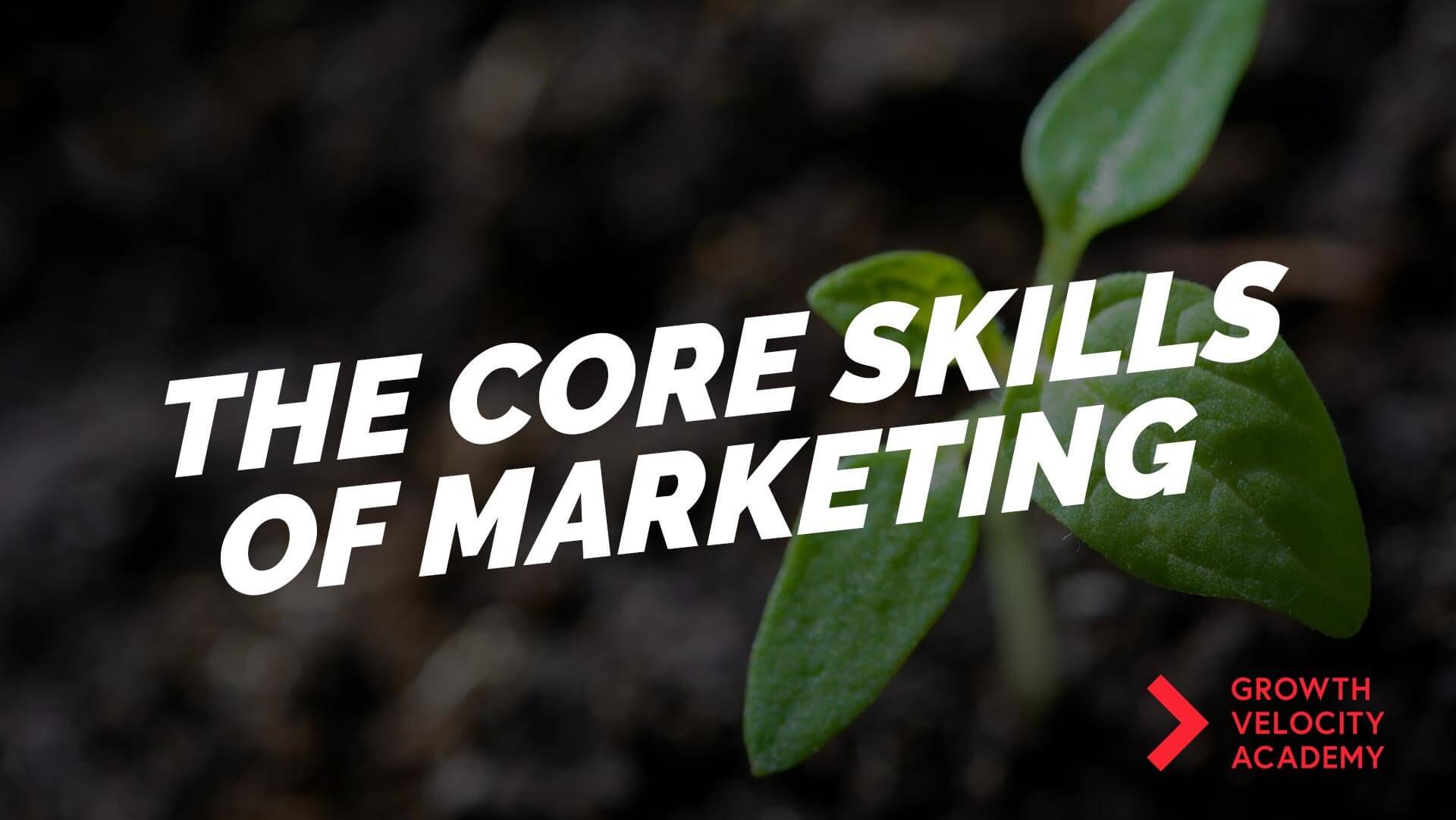 Have you ever felt that the marketing world can be a little overwhelming?
It feels like it's saturated with ideas, strategies, and techniques. And that you have to spend all of your time learning every skill in the world to be a great marketer.
But that isn't the case.
Ultimately, becoming a world-class marketer requires you to develop three core skills:
Attract
Convert
Accelerate
These are your foundation from which you can build your marketing empire. Everything else that you do builds from these three skills. So, let's get clear on them now.
1. Attract
You need to know how to attract customers to your business. That means understanding all of the different channels available today and how you can use them. It also means learning how to use Facebook, Instagram, search engines, and any other channel you can think of to attract people to you.
But here's the thing…
Attracting people to your website or app isn't enough.
You could have thousands of people interested in your business and it won't mean a thing if you don't master the second core skill...
2. Convert
This is all about getting the people you attract to take action. There's no use in having people on a website if they're confused about what they need to do next. The goal here is to help people understand what you do and provide them with a clear next action to take.
Ultimately, this skill is about turning prospects into clients.
And finally, we have…
3. Accelerate
Once you figure out how to Attract and Convert, you will start moving at speed. And it's here where so many marketers struggle.
Imagine your business is a little train. If you fling that train onto a high-speed track, it's going to start falling apart - it can't take the speed because it isn't built for it.
That's what happens to a lot of businesses when they're not ready for rapid growth.
Accelerate is all about making good, data-driven decisions so you build a stronger business. It's about having the right infrastructure and a good growth engine in place to maintain the business as it scales.
You must master these core skills.
If you don't, your business will come off the rails.
Speak soon,
Howard 'Skilled Marketer' Kingston
P.S. Whenever you are ready, here are 3 ways we can help you become a Digital Marketer:
1. Join Our FREE Online Community
Join hundreds of Digital Marketers and Entrepreneurs all around the world and share the latest tools and tactics in our 'Growth Marketers' Facebook group - completely free….
Join Now
2. Join our next Digital Marketing Accelerator
Launch your business or your career by joining our next Virtual Digital Marketing Accelerator, kicking off in a few weeks... 
Apply Now
3. Access Our Free Masterclass
Watch our 17-minute Crash Course on the latest marketing tools, growth hacking tools & how to succeed as a digital marketer, using the Growth Velocity Method™… 
Watch Now